Kermit
Moderator
4166 Posts
Joined 23 Feb 2011, 00:00
From North West Pa. USA
458 Thanks Received
208 Thanks Given
Name: Kel
Feeder Insects
There are many different insects that you can feed your pet reptiles. The more common feeder insects include crickets, mealworms, superworms, and silkworms. With each feeder insect, each has its own pros and cons.
Most people either make a homemade gut load or purchase a commercial brand, which aids in the nutritious value of insect. The old saying, "you are what you eat," really comes to play. You want to ensure that your pet reptiles are getting the best diet that you can provide by providing healthy foods. By feeding the feeder insects a gut load, you are ensuring that the feeders are healthy, so that your reptiles will get healthy foods.
On top of feeding feeder insects a proper gut load you need to dust the insects before feeding them to your pet reptiles. On average, you'll want to use a pure calcium supplement at least three times a week. Use calcium plus vitamin D3 at least once a week, and use a multi-vitamin at least twice a week.
Remember that whatever feeder insects that you decide to feed your pet reptiles, make sure that they are size appropriate. A general rule is to make sure that the insect is no larger than the width between the reptile's eyes.
Another rule to keep in mind, is to never feed your pet reptile insects from the yard. You can't guarantee that the little black crickets haven't traveled from your neighbor's neighbor who uses pesticides.
Good Staple Feeder Insects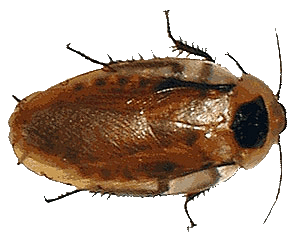 Treats for Reptiles

An interesting article on feeder insect nutrition:
aark.portal.isis.org/.../Live%20feed%20nutritional%20supplementation.pdf
An awsome link about reptile nutritional needs:
http://globalgeckos.com/articles/file_An%20Assessment%20of%20the%20Nutritional%20Content%20of%20Feeder%20Insects_20101109081530.pdf
Nutritional Values Provided by Each Type of Feeder Insect:
Enlarge this image
Reduce this image
Click to see fullsize
So I hope thru this caresheet you now have a better understanding of how your choices in feeder insects affect your herp :)
"The Worst Sin Toward Our Fellow Creatures Is Not To Hate Them,
BUT To Be Indifferent To Them;

That's

The Essence Of Inhumanity"
~George Bernard Shaw~